Social Media
---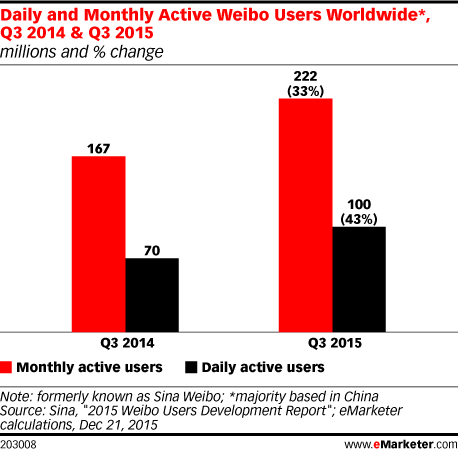 Sina's Weibo social network is still increasing its popularity, especially in China, according to data released about its users in 2015. The vast majority of users are under 35.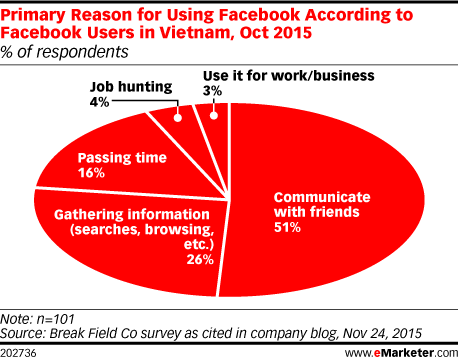 Facebook is all about staying in touch with friends for just over half of users in Vietnam, according to October 2015 polling. Other research confirms that Facebook is the top social site in the country, and that chatting with friends is the No.1 activity.
eMarketer estimates that Spain was home to 17.5 million people who made at least one purchase via digital channels in 2015. This year, eMarketer forecasts that figure to reach 18.5 million, with 62% of all internet users in Spain spending a collective $17.9 billion on retail ecommerce purchases.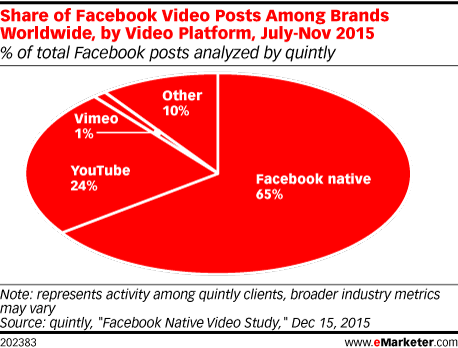 Many brands prefer to upload their videos directly to Facebook, according to research from quintly. YouTube videos only make up roughly one-quarter of all videos posted by brands on the social network.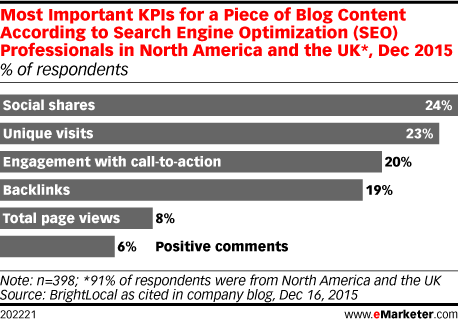 Search engine optimization (SEO) professionals consider social shares and unique visits the most important KPIs for a piece of blog content, according to a December 2015 survey.
Most internet users in Germany use social networks, and juggernaut Facebook is popular in the country. But other sites are less widely used in Germany than in the nearby UK.