Social Media
---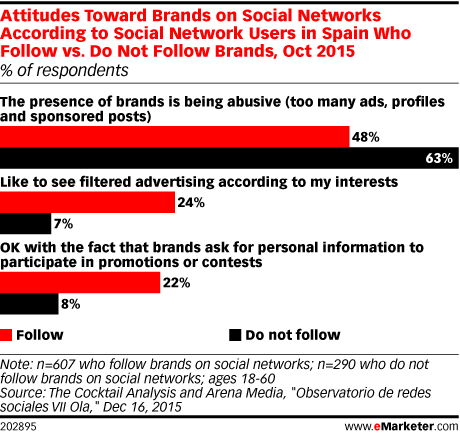 Many marketers are interested in how to engage consumers on social media. But not all users are interested, and even those who are can get turned off. According to October 2015 research in Spain, attitudes differ dramatically between users who do and don't follow brands.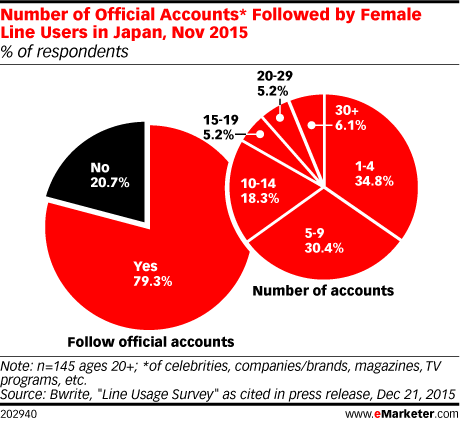 Social network Line is big in Japan, especially among women. Its only social media rival in the country is YouTube, which has a completely different use case. And research suggests most Line users are highly engaged.
Many brands prefer to upload their videos directly to Facebook, according to research from quintly. YouTube videos only make up roughly one-quarter of all videos posted by brands on the social network.
eMarketer estimates that Spain was home to 17.5 million people who made at least one purchase via digital channels in 2015. This year, eMarketer forecasts that figure to reach 18.5 million, with 62% of all internet users in Spain spending a collective $17.9 billion on retail ecommerce purchases.