Mobile
---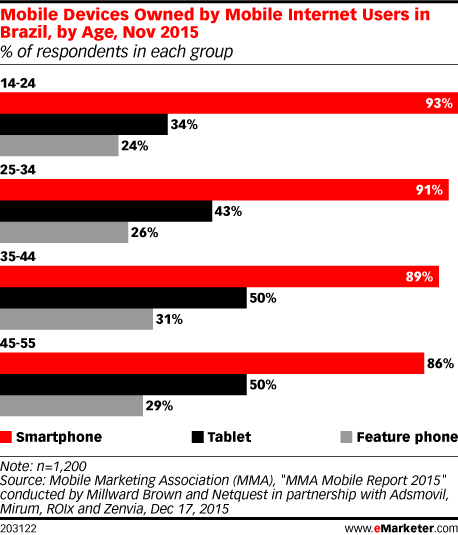 Brazil has Latin America's largest mobile internet market, and according to November research, users of all ages have widely adopted smartphones.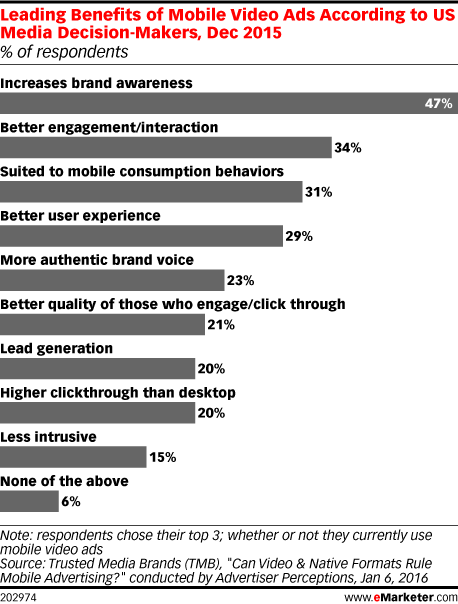 Mobile video advertising brings a lot of value to marketers, primarily increasing brand awareness. It also helps with lead generation and better engagement, according to a December 2015 survey.
Most smartphone users Spain have fewer than 10 apps installed on their smartphones, according to September 2015 research. While the share dips to 44% for 26- to 35-year-olds, the total across all demographic reads largely the same. But are users simply uninterested in apps, or are they simply downloading them for a short time?
Rob Cushen, managing director of EMEA for mobile app development studio Intellectsoft, speaks on the importance of having a layered app experience and how streamlining multiple technologies leads to an engaging user experience.
Nearly all teens in Germany own some kind of mobile phone, according to a November 2015 study by Medienpädagogischer Forschungsverbund Südwest (MPFS). Basic mobile ownership is almost identical for males and females, but a deeper look into the survey's responses reveals some gender divides when it comes to other digital devices.
Alexandre Sagakian, vice president of research and data at Qriously, discusses how college students engage with ads.
Consumers in South Korea bought more tablets in 2015—but mobile users in the country still have relatively few such devices compared to their neighbors across Asia-Pacific. Instead, phablets rule.