Advertising & Marketing
---

Eric Oliver, director of digital marketing for outdoor apparel brand The North Face, talks about his company's approach to creating and distributing immersive virtual reality (VR) experiences using 360-degree videos.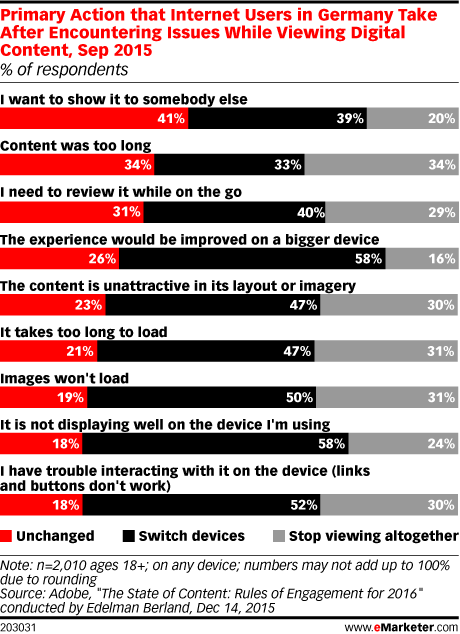 It's little wonder that the path to purchase has become an omnichannel one with the rise of digital and mobile channels of product discovery and purchase—especially when an array of problems can send internet users running to a different device.
Almost all web users know something—however vague—about the internet of things (IoT). But many worry about the privacy implications.
At first mention of the internet of things (IoT ) for healthcare, Fitbits, Jawbones and smart watches probably come to mind. These devices have received a strong dose of media hype, but they are just the tip of the iceberg in a growing infrastructure that is bringing meaningful connectivity to the business of health.
Internet users in Japan who are exposed to mobile video ad campaigns have better awareness, interest and purchase intent than those who aren't—but it helps brand metrics even more when such ads are combined with TV commercials.
Steve Chadwick, director of marketing communications at Verizon Enterprise Solutions, told eMarketer about the company's content strategy and results.
There are significant differences in how tolerant digital video viewers in Latin America are of pre-roll ads depending on what device they're using, with mobile viewers skipping ahead at higher rates. That's the case even for the shortest of pre-rolls.
Genpact (formerly GE Capital) dedicates half of its marketing budget to content marketing. Content leader Amrita Thapara explains why.
Advertising revenues are key to the existence of much digital video content. Still, if there are too many ads playing, users will stop watching the video altogether, according to December 2015 research.